Pre-Construction Services
Accurate early design & cost evaluation is crucial to a project becoming a reality. Our vast knowledge & experience with all mechanical systems allows us to provide dependable input that ensures confidence with Owners/Architects/Engineers/Construction Managers of constructability & cost from schematic narratives into design development to the issue of construction documents. We thrive in the collaborative environment. We understand the importance of early & often collaboration to have projects stay within budget &design intent remains intact.
Our pre-construction services include:
Budgeting assistance & cost evaluation

Design consultation

Constructability review

Value engineering

Scheduling
Being a dependable partner, Mountain Mechanical responds and follows through. They meet our budgets and work as a team player. Many times, I feel like we are their only customer because we receive such personal, committed attention. Having Mountain Mechanical on our pre-construction projects makes our lives much smoother and our pre-construction projects successful.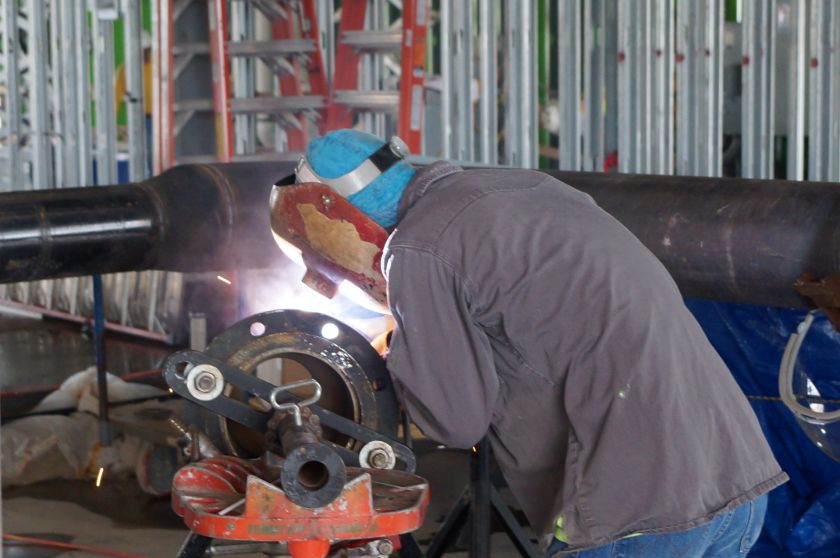 Construction Services
We provide the installation of mechanical systems in the Commercial, Institutional & Healthcare sectors as well as process piping systems in the Industrial sector. We provide superior installation services for all new construction, renovations & retrofits. Collaborating with Construction Managers & Design Engineers throughout design and construction allows our team to deliver mechanical systems with flawless start-ups that work at optimum levels to ensure low maintenance equipment service.
Our construction installation services include:
Active & Passive Chilled Beam Systems

Roof Top Systems – Constant & Variable Volume

Large Volume Air Handling Units

Chilled Water & Heating Water Systems

Water Source Heat Pump Systems

Variable Refrigerant Flow Systems

Boiler/Chiller/Cooling Tower/RTU/AHU Retrofits

Domestic Water/Sanitary Waste & Vent/Natural Gas

Roof Drain Systems – Conventional & Siphonic

Medical Gas Systems

Industrial Process Piping Systems

Sheet Metal, Duct Work, Complete Air Distribution Systems
I have a good working relationship with Mountain Mechanical and think highly of their people. They are one of the top-tier mechanical contractors in Northwest Arkansas. Their plumbing and mechanical piping installation have been really good along with their performance and quality. They complete projects on time. I would recommend working with Mountain Mechanical.