Some time ago, I was sitting in a waiting room about to meet with a client. It was going to be a tough conversation about some "invoicing…work done…client not satisfied…who pays me…client is not paying." On the wall across from me was a picture of an eagle with the above quote about excellence. I took out a business card and wrote those words down. It stuck in my brain. This was a message I wanted our foreman and superintendents of the company to see. It needed to be our new way of thinking — one beyond our boring, stale, and vintage way of thinking — that would move us in a direction that would distance us from our competition.
Care more about our efforts. Be proud. Be professional. Even in the most unappreciated roles, we had to care more.
Invest more in relationships. With regard to our construction management partners, this meant taking more financial responsibility for things we most certainly would not have in the past.
Dream more for ourselves. We want our employees to want more, to be more — not to be held to a perception of construction worker. Be more.
Expect more from those we lead. Expect positive attitudes, expect good craftsmanship, and expect to exceed expectation!
"The result of caring more than others think is wise, risking more than others think is safe, dreaming more than others think is practical and expecting more than others think possible."
Our team embraced this new way of thinking — it now hangs on many office walls as a daily reminder and has changed the way we approach our jobs. Certainly, it gave me the words to describe my vision of how we should go about our days while at Mountain Mechanical.
We do what we do with the goal of creating long-lasting partnerships. We want a win-win-win project with owners, general contractors, construction managers, engineers, subcontractors, vendors, and suppliers. We all can win! Communicating and problem solving throughout every phase of a project, Mountain Mechanical is committed to making your project run smoothly while providing responsive, top-notch customer service.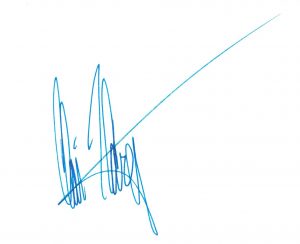 Chris Harvey, President
Located in Fayetteville, Mountain Mechanical Contractors serves the Northwest Arkansas market for all your HVAC and piping needs on all commercial and industrial projects. Incorporated in 1980, Mountain Mechanical has been serving the Commercial, Industrial, Healthcare & Institutional markets with the highest quality of plumbing, process piping & HVAC systems. Driven by integrity, a commitment to excellence, and a "CAN DO" attitude, this separates Mountain Mechanical from the competition and pushes us to the forefront of our industry as one of the largest mechanical contractors in the State of Arkansas.
We provide services to the following markets:
Commercial
Education (K-12 and Higher Education)
Office
Retail
Healthcare
Industrial/Manufacturing